RANT XL Communications Trainer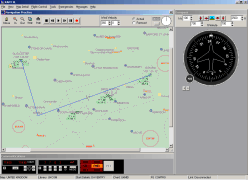 Oddsoft have been providing communications training and testing software to the CAA's FRTOL Examiners for a number of years. This software, based on RANT XL, has helped to bring testing for the issue of a UK R/T Licence into the 21st Century. To see the set-up required, you can download the manual for this program by clicking here.
Flying schools who would like to use this software for training purposes should call or e-mail Oddsoft limited for purchase details.
This software is not designed for use as a radio telephony training aid for individual pilots.